In an
earlier blog post
I reviewed the
Nokia 770 Internet Tablet
. Nokia has come out with a new version in January and I promptly ordered the
Nokia N800 Internet Tablet
for myself.
This sexy little device is what the 770 should have been. With updated memory, new OS version and some exciting new features - this is the device that I wanted when I purchased the earlier version.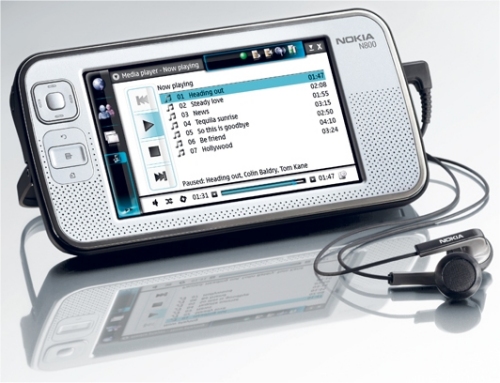 I took my family to Disneyland this last couple weeks, while there I left all the laptops and (most) peripherals at home - I took the Nokia. Sitting in the hotel, around the pool - surfing on the Nokia, playing a simple game or two - this device shined. It was great. I even listened to streamed radio and stuck a few MP3s on the memory card. Daily I kept abreast of what was going on in the world by syncing the RSS feeds I like.
Here are some of the highlights for the hardware:
Weight: 7.27 ounces
Size: 2.98x5.7x0.5 inches
Display: High resolution 800x480 pixels
Memory: 128 RAM (2 memory card slots)
Networking: 802.11b/g WLAN, Bluetooth 2.0, USB 2.0

I purchased the 770 after it had been on the market for some time - there was plenty of add-on applications to throw on it. The N800 does not yet have much from the FOSS community - it is simply too new. What comes included is pretty good. Skype announced that they will port their application to the Nokia N800 early this year - I'm anxious for its release.
No regrets on purchasing this device - it simply is a great little tool.